Address / Office Hours
St. Mark's Catholic Church
1147 Discovery Street
San Marcos, CA 92078
Mon-Fri 9am-6:30pm
Phone 760-744-1540
Fax 760-653-3072
Deer Springs Mission
2557 Sarver Lane
San Marcos, CA 92069
Faith Formation/Confirmation
Faith Formation K-8
760-744-1130
Mon & Tue: 9am-4pm
Wed & Thurs 12pm-6pm
Friday: Closed
High School Confirmation
760-653-3071
Registrations are closed.
Mass Schedule
St. Mark's Catholic Church
1147 Discovery Street
San Marcos, CA 92078
Mon-Sat 8am Eng.
Mon-Fri. 5:30pm Eng.
Mon-Fri 7pm Span.
Sat. 4:30Eng. & 7pm Span.
Sun. 7:30, 9, 10:45am Eng.
12:30, 4pm -Span.
Deer Springs Mission
2557 Sarver Lane
San Marcos, CA 92069
8am -Eng.
10:30am -Eng. Outdoors/Bring a Chair
1pm -Span. Al Aire Libre/ Traiga Silla
Confessions/Saturdays
1147 Discovery St.
3-4pm & 6-6:30pm
**No Scheduled Confessions on Dec. 13 & Dec 23 due to the Penance Services
Upcoming Advent Penance Services
Tues. Dec. 5 at 1pm…….Mission San Luis Rey
Tues. Dec. 5 at 6:30pm.Mission San Luis Rey
Wed. Dec. 6 at 7pm…….St. Elizabeth Seton
Thurs. Dec. 7 at 6:30am…….Church of Nativity
Wed. Dec. 13 at 7pm…….St. Patrick, Carlsbad
Thurs. Dec. 14 at 7pm..St. Mary Star of the Sea
Mon. Dec. 18 at 6:30pm…….St. Mark - Eng
Tue. Dec. 19 at 7pm…….St. Thomas More
Wed. Dec. 20 at 6:30pm…….St. Mark - Spa
Thurs. Dec. 21 at 10:30am…….St. Peter
Thurs. Dec. 21 at 6pm…….St. Peter
Fri. Dec. 22 at 12:30pm…….St. Francis
Fri. Dec. 22 at 6:30pm…….St. Francis
Solemnity of the Immaculate Conception of the Blessed Virgin Mary
Thur. Dec. 7– Vigil/ Vigilia
· 5:30pm Eng.
· 7pm Esp.
Fri. Dec. 8
· 8am, 10am and 5:30pm Eng.
· 7pm Esp.
Our Lady of Guadalupe Festivities
Tuesday, Dec. 12
4am Mañanitas
5am Misa Span.
6pm Light Reception following in Healy Hall
8am Mass -Eng.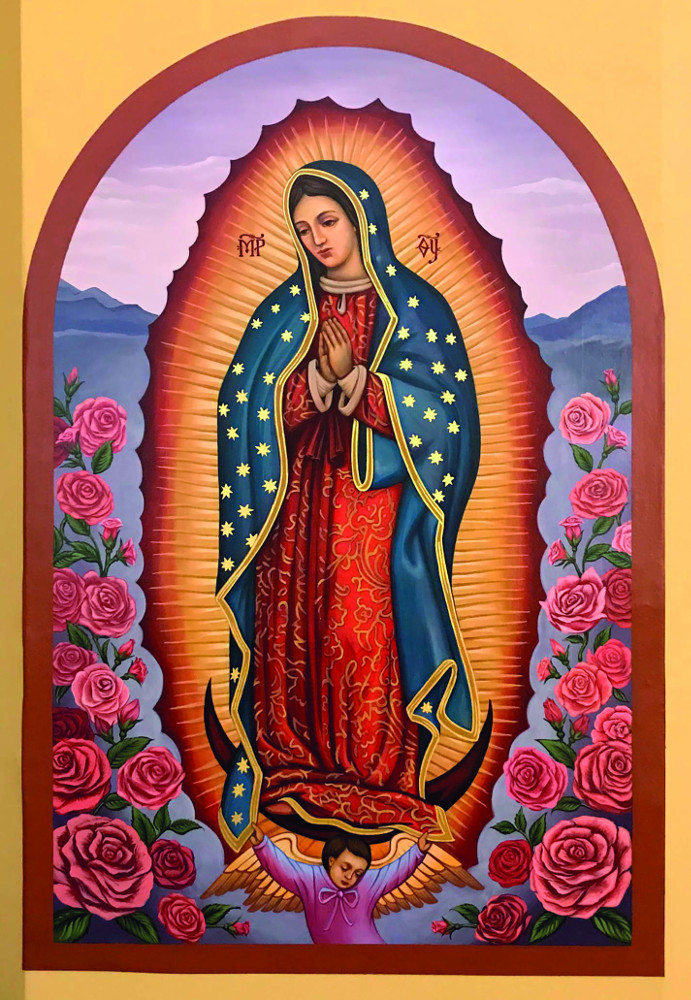 (No 5:30pm Mass)
6:00 pm Procession from JPII/Procesion de JPII
7pm Mass -Biligual
8pm Reception/Recepción –Healy Hall
Misa De Gallo
Simbang Gabi - Misa de Gallo
The Santo Niño Association
invites you to the 9 days of Masses leading up to Christmas Eve.
Misa de Gallo Dec. 16-Dec. 24
Mass time: 4:30am
A light reception will be held in Healy Hall following each Mass.
Faith in Action is a health and wellness fitness program
offered at St. Mark's free of charge.
Join for Zumba, Strength Training or Walking Club
Morning Classes are as follows in Healy Hall
Tues: Cardio Dance 7:30am
Wed: Walk Group 7:30am
Thurs: Strength Training 8:30am
Evening Classes are as follows in Healy Hall
Wed: Strength Training 5pm
Thurs: Walking Group 7pm
Fri: Cardio Dance 4pm
Young Adults 20's-30's
You are invited to encounter Christ.
Tuesdays beginning Oct. 3, 2023
6:15 pm in Healy Hall with Fr. Brad
Gran Fiesta Queen 2024

How to Enter the Contest:
15-18 years old
Must be sponsored by one of the St Mark's Ministries
Have all 3 Sacraments / enrolled in Confirmation
Attend Mass on a regular basis.
Write a short Essay. Call the parish office for details.
Space is limited to 3 Candidates.
*The Winner will be the candidate that sells the most
Fiesta Raffle Tickets.
Call Veronica in the parish office for more info.
760-744-1540 xt 227

Toastmasters meets every Tues at 7pm
in Healy Hall Room #8 OR via Zoom
Email: msaunders_98@yahoo.com for more information.
DEVOTIONS
Exposition of the Blessed Sacrament
1st Friday: 8:30am-Midnight
Other Fridays: 1 hour after the 8am & 7pm Masses
Liturgy of the Hours
Mon-Fri 7:30am
Rosary
Mon-Fri 8:30am
Rosary: Main Church
Tuesdays - for the unborn 4:50pm
Our Lady of Perpetual Help Devotion
Tuesdays at 6pm
Deer Springs Mission Church ~ Rosary
Wednesdays at 9am
The Rosary Makers
Fridays, JPII Room #122 at 10am
Three week Advent Book Study with Deacon Ned.
The Infancy Narratives by Pope Benedict XVI.
The book is just over 100 pages and it is beautifully written.
It is a reflection on the early chapters of Matthew and Luke that
present Jesus and how he came into the world.
This is a perfect source for meditation as we prepare for Christmas!
The book is available on Amazon.
Participants should obtain the book in advance and read
the Forward and Chapter 1 for the first meeting.
Healy Hall / Rooms 5 & 6 from 6-7:30pm
Meeting Dates/Tuesdays
November 28th
December 5th
December 19th
Upcoming Funeral Masses

Ana Hannegan Fri. Dec. 1 at 12:30pm
Amalia Bazan Soto Tues. Dec. 5 at 10am
Roger Freeberg Thurs. Dec. 14 at 11am
Julio Cesar Campos Thurs. Dec. 28 at 12pm
Vincent Esposito Thurs. Jan 11 at 11am
Thank you for your continued support of the parish collections that assist our community and those around the world!
St. Katharine Drexel Academy…. $22,730
Catholic Charities/La Posada …$4,351
St. Maria Lanakila Parish, Maui..$12,000
World Mission Sunday…$24,638
Catholic Charities/Food Pantry…$8,500
RCIA
Is God calling you or someone you know to
begin anew or join the Catholic Faith?
Call the parish office to register for the Adult RCIA Program.
760-744-1540.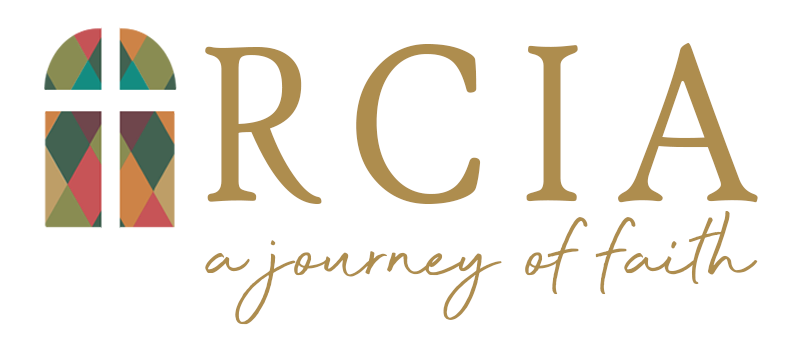 The Food Pantry is located in Building D at St. Mark's.
Open: Mon-Fri 6pm-7pm and Saturday, from 10am-12pm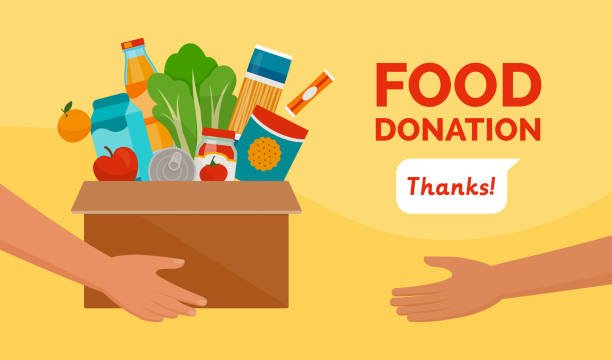 Despensa de Alimentos
Localizada: en el Edificio D en St. Mark's
Abierto: Lunes a Viernes 6pm-7pm y Sabado, de 10-12pm
Click here for More Info on Greccio
Celebrating the 800th Anniversary of the Nativity Scene: THIS WEEK!
The Franciscan family invites you to a joyous celebration
of the 800th anniversary of the Christmas Nativity scene
prepared by St. Francis of Assisi for the humble people
of Greccio, Italy. Both of the prayer services will be
followed by refreshments.
• Thursday 11/16 at 6:30 pm at Immaculate
Conception Church in Old Town San Diego
• Saturday 11/18 at 10:30 am at Mission San Luis Rey
in Oceanside.
You are invited to bring a figurine from your own
family Christmas creche to be blessed and brought
home for your family Christmas celebration.
The Diocese Responds to Lawsuit/Click here
(SAN DIEGO, Feb. 22, 2023)
The Catholic Diocese of San Diego
April Is National Child
Abuse Prevention Month
The Catholic Church is absolutely
Committed to the safety of children.
Together we can make a Promise to
Protect, and a Pledge to Heal.
Safe in Our Diocese-Click here
Respecting Boundaries in Ministerial Relationships
Preventing Sexual Misconduct
Responding to Sexual Abuse
Reporting Allegations of Sexual Misconduct
ESCOKIDOS
We envision a society in which children explore their
full potential, free of child abuse and neglect.
Click the button above to connect to ESCOKIDOS