Address / Office Hours
St. Mark's Catholic Church
1147 Discovery St. San Marcos, CA 92078
Parish Office Hours Mon-Fri 9am-6:30pm
760-744-1540
Deer Springs Mission Church
Sunday Eucharist Only
8am, 10:30am Eng. / 1pm Span.
2557 Sarver Ln. San Marcos, CA 92069
AFTER HOURS Imminent Death:
Call our parish office 760-744-1540
The Answering service will call the priest.
Please allow for 60mins for a call back.
Visiting our Parish? Welcome! We are happy to have you!
St. Mark's Mass online
Click here: https://youtu.be/JdNEsmKSdVA

Saturdays 3-4pm and 6-6:30pm
1147 Discovery St. San Marcos
Thanksgiving Day Mass Schedule
10am Bilingual Mass
Please note its the only Mass of the day.
Fri. Nov. 25: Reg Mass Schedule
Please note all Parish Offices will be closed
Thur. and Fri. due to the Holiday.
Happy Thanksgiving!
Thanksgiving Day Prayer
Lord, we thank you for the goodness of our people
and for the spirit of justice that fills this nation.
We thank you for the fullness and bounty of the land
and the beauty and vitality of our cities.
We thank you for our family and friends,
for our work and our leisure, and for our homes.
We thank you, Lord: accept our thanksgiving on this day.
We pray and give thanks through Jesus Christ our Lord.
God has filled us with every good thing.
Blessed be the name of the Lord. Ame
Oración de Acción de Gracia
Señor, te damos gracias por la bondad de nuestra gente
Y por el espíritu de justicia que llena esta nación.
Te agradecemos la plenitud y la generosidad de la tierra
y la belleza y vitalidad de nuestras ciudades.
Te agradecemos por nuestra familia y amigos,
por nuestro trabajo, nuestro tiempo libre,
y por nuestros hogares. Te damos gracias,
Señor: acepta nuestra acción de gracia en
este día. Oramos y damos gracias por
Jesucristo nuestro Señor.
Dios nos ha llenado de todo lo bueno.
Bendito sea el nombre del Señor. Amen
RCIA/Sacraments for Adults

For adults who wish to complete the sacraments of
Baptism, First Communion or Confirmation, Now is the time to register.
760-744-1540
Gaudium et Spes (Joy and Hope)
Study Series
Have you ever wondered about the role of the Catholic Church
in the modern world? The Second Vatican Council had a lot to say on
these questions in its Pastoral Constitution and in the document
known by its first 3 words, Gaudium et Spes / Joy and Hope,
this document addresses these things and more.
Come join Deacon Ned as we read, explore and reflect on this important document.
Meeting dates begin Nov. 14
Mondays Nov 14, Dec. 5, 12, 19, & 28 at 6pm in JPII
Amazon Shopping?
By simply shopping through the portal smile.amazon.com. A percentage % of your purchase will benefit St. Mark Parish.
It's easy! www.smile.amazon.com.
Log in with your amazon login
First time users, select:
Pastor of St Mark Parish in San Marcos CA A Corp Sole
Save as a favorite link. Begin shopping
The Food Pantry is located in Building D at St. Mark's.
Open: Mon-Fri 6pm-7pm and Saturday, from 10am-12pm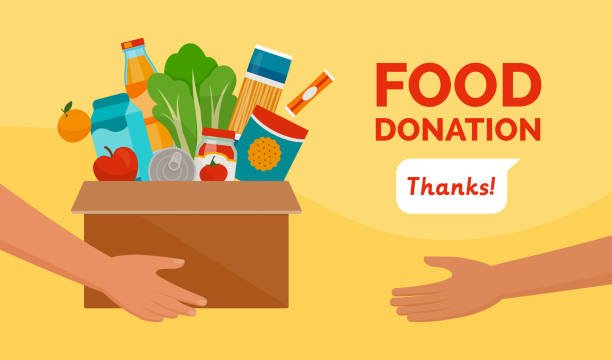 Despensa de Alimentos
Localizada: en el Edificio D en St. Mark's
Abierto: Lunes a Viernes 6pm-7pm y Sabado, de 10-12pm
Exposition of the Blessed Sacrament
1st Friday: 8:30am-Midnight
Other Fridays: 1 hour after the 8am & 7pm Masses
Liturgy of the Hours
Mon-Fri 7:30am
Rosary
Mon-Fri 8:30am
Rosary: Main Church
Tuesdays - for the unborn 4:50pm
Our Lady of Perpetual Help Devotion
Tuesdays at 6pm
Deer Springs Mission Church ~ Rosary
Wednesdays at 9am
"Undiagnosed" -Alex Yiu's Journey
We are thrilled to share with all of St. Mark's Parish an exciting update from the filmmakers who have followed and filmed Alex's journey for 9 years! The world premiere of the documentary film
"Undiagnosed"
will take place at the 38th Boston Film Festival in Boston, Massachusetts 22-26 Sept. 2022. You can view the film festival trailer
https://undiagnosedfilm.com/
link and access tickets to the virtual viewing of "Undiagnosed" at the Boston Film Festival.
"Undiagnosed" film also has been accepted at 8 other upcoming film festivals around the world. Please visit the film website https://undiagnosedfilm.com/
Facebook https://www.facebook.com/undiagnosed
We are honored to be part of this project to raise awareness of those who suffer from debilitating illness without a diagnosis.
We hope this film will instill an urge for people to take action and help change the future of medicine.
Thank you for years of support, love and prayers. -Caroline